OUR STORY
We are professionals at building brand experiences.  We work to tell stories about your program, organization, or business that are aimed to captivate the minds and impressions of the people walking through the space.
We have built a business around telling stories about college sports programs and corporate business through creative displays and graphic exhibits highlighting key features and accomplishments of each program.  We create memorable experiences with a brand in a way that is more in control of perceptions.  We describe a brand as being a collection of perceptions in the minds of the audience.  Those perceptions can be good or bad, they can be lofty or simple.  What we do is help brands guide those perceptions in a way that is positive and distinctive.
We work hard to understand the mindset of the audience and listen closely to the organization to understand what makes them distinctive.  We want the audience's experience to come to life in a way that creates a memory.  Our goal is to assist you in telling the story of your brand. Excite your audience as they walk into your lobby, locker room, arena, or booth. We want them to remember that experience, share the experience, and look forward to having that experience again.
Joe Finkelstein
President
Joe Finkelstein is the founder and President of Premiere Innovation. He is a Charleston native who lives on James Island with his wife and two sons. Joe graduated from The Citadel in 1983 where he spent four years playing for The Citadel Bulldogs baseball team. Upon graduation he moved to Atlanta where he began his twenty two year career with a construction equipment company. His last ten years with the company had him involved in managing the operations, sales and marketing for Southeast region with an annual budget of approximately fifty million dollars. In 2009, Joe opened Premiere Innovation and was immediately hired by General Motors to facilitate the design and implementation of regional based special events. General Motors chose the team at Premiere Innovation when they wanted to rebrand their corporate office in Atlanta. This successful rebranding led Premiere Innovation to be chosen to rebrand the corporate office in Dallas one year later. Since then, Joe has begun using his sports background to guide Premiere Innovation into collegiate athletics branding as well as other design and marketing areas.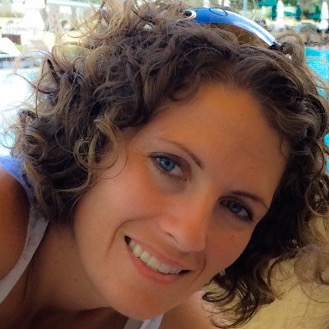 Jamie Komaee
Vice President of Design & Marketing
Jamie Komaee is the Vice President of Design & Marketing at Premiere Innovation. She is a graduate of Georgia Institute of Technology with a BS in Industrial Design with 10+ years industry experience. Jamie works very hard to give each client their own, distinct design that represents their core values, ideas and experience they hope to portray to their visitors. She also helps to create project timelines, oversee material selection, and quality control of the end product; all while keeping the projects as cost effective as possible without stifling creativity.